Administrative Assistant/Office Manager
4+ Years Professional Experience
Knoxville, TN
About The Position
Baker Labs is an award-winning digital marketing agency in Knoxville, TN that helps build unique narratives for clients in the healthcare industry.

As an administrative assistant, you will manage a variety of responsibilities such as office communication, invoicing, calendar management, office management, and staff event planning. You will work closely with our Chief of Staff and Principal Owner to ensure that everything runs smoothly and efficiently

Our team accomplishes this impact by focusing on our core values:
Craftsmanship - Details in all things, improvement daily, and excellence in all that we do.
Candidness - Be thoughtful and clear with our clients, and ourselves.
Be Smart. Be Creative. - Be smart and to be creative as we solve problems
The Ideal Candidate
The ideal candidate must possess strong communication, organizational and problem solving skills, not be afraid to take initiative, have a positive attitude, and work well in a team.
Responsibilities include:
Executive Calendar Management and Scheduling
Day to Day Office Communication
General Office Management
Event Planning + Coordination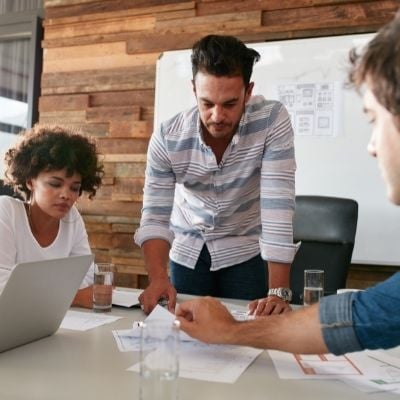 This is a part-time position reporting directly to senior leadership. Our office is located in historic North Knoxville, and team members may work from it, or remotely up to three days a week along with other great benefits including paid time off, company matched 401K retirement plans, gym membership and continuing education opportunities.
Our growing team is passionate about delivering creative solutions that meet the needs of our clients while exceeding their expectations

Candidates should have at least four years of professional experience and some experience in managing projects, teams, or accounts. The candidate should also enjoy high levels of responsibility and autonomy. Advanced computer proficiency is required.
Next Steps
To apply, you may fill out the form on this page or send your resume and optional cover letter to: renee@bakerlabs.co. Please put the following in the subject line: Admin Assistant - Knoxville Office.